Social Media Talks Podcast interview with Stacy Raske
On this week's show, we talk to Stacy Raske from stacyraske.com about Being Authentic with Your Marketing. The Social Media Talks Podcast is created to help business owners who want to learn more about Social Media Marketing, presented by Alan Hennessy Head of Digital at Kompass Media
Stacy Raske Biography.
Stacy is a Bestselling Author, Speaker, Soulful Success Coach & Strategist who helps high-performing women who've plateaued shift from intimidating to influential and authentic Alpha Woman Leader, elevating their impact, income, and legacy by leading and scaling with soul.
Homeless as a teen and an Iraq War Veteran recovering from trauma and self-doubt, she's taken what she has learned and distilled it down into a powerful toolkit that's simple and actionable.
She's helped thousands of women ignite their soul and allow their light to shine by releasing the stories and doubts slowing their success.
Working with Stacy, they embrace their badass and fully own their power, finally allowing the success they truly desire.
Topics covered in this episode:
How to Show up and be authentic
How to own your own story
The Power of Authentic Marketing
Understanding and know who you are
How to Influence and Inspire People
Stop Chasing the Numbers and Start Connecting with Your Customers
Action, Clarity and Aliment
Listen to the full Podcast with Stacy Raske below.
Dinner Guest
Each week we ask our guest one question that is not related to the podcast, It helps us to gain a better understanding of the guest and some of their personal choices.
If you could invite anyone to dinner past or present, who would it be and why?
Stacy answer to his dinner guest was Hedy Lamarr actress, inventor, and film producer
_________________________________________________________________
Quote from Trevor Lorkings 
Plan, Do, Review give you the opportunity to Adjust, Pivot and Refocus @StacyRaske Click To Tweet
_________________________________________________________________________________________________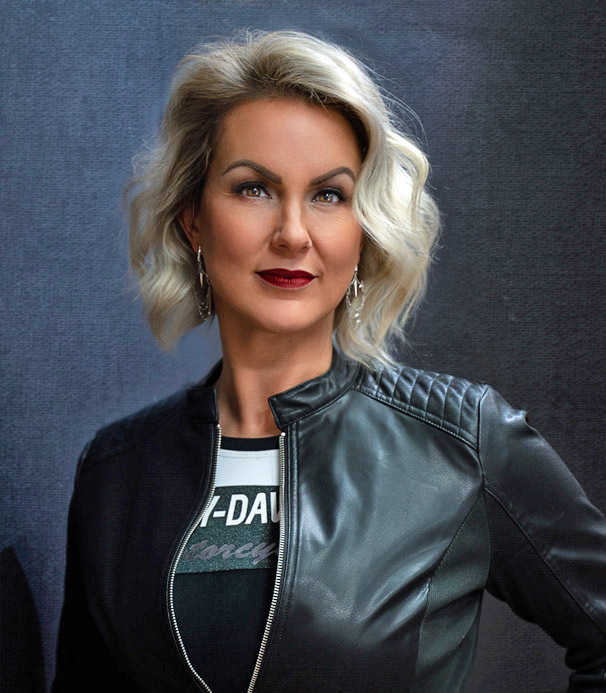 Alan Hennessy is head of digital at Kompass Media and one of Ireland's Leading Social Media Experts. He is also a Social Media Consultant and Trainer and speaks about Social Media & Digital Marketing all over Ireland and in the UK. 
The Social Media Talks podcast is among the top marketing podcasts in the world.
 Contact Alan to have him speak at your company events or conferences soon.
Follow Alan on Social Media, Twitter, Facebook, Instagram, and YouTube