Social Media Talks Podcast interview with Andy Lambert from ContentCal in this episode we talked about the flexibility of ContentCal
A brief overview of Questions:
What is the History of ContentCal
What are the Benefits of using ContentCal
What are the features of the Campaign Manager Tool 
Where is the link to start using ContentCal
Listen to Social Media Talks Podcast Interview with @Andy_R_Lambert from @ContentCal_io http://bit.ly/2F54XBr #SMTalks #BeSocial
Click To Tweet
As you may be aware there is a new player on the Posting and Scheduling tools market which has some great features for businesses and Social Media teams managing content across multiple platforms.
ContentCal Social Media planning and publishing Tool made simple
ContentCal is a calendar-based web and mobile application which enables any business to succeed with Social Media.
Andy Lambert is the Director and Co-Founder of ContentCal, Andy is a copyrighter by trade having launched his first business in 2008 and used social media to grow a customer base, Andy has been hooked on social ever since. 10 years' later, with some success under his belt, he is currently Director, co-founder and member of the Leadership Team at Content Cal responsible for the growth of the business.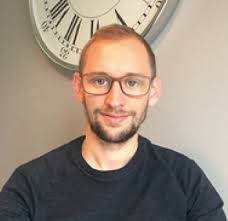 The interview began by finding out the history of ContentCal and how it all started.
A couple of years ago along with a number of his co-founders they started a Social Media Agency creating social media copy for a number of different clients. With the growth of the business, they needed to invest in some software due to the high level of demand for content that they were producing for their clients. They could not find the right technology to use, so about 18 months ago they decided to build their own. Within six months they realised this product they had created, ContentCal, was the future of their business and at the start of 2017 launched it worldwide.
The head of Social Media in Microsoft once said to Andy that ContentCal "This is a platform designed by social media managers for social media managers"!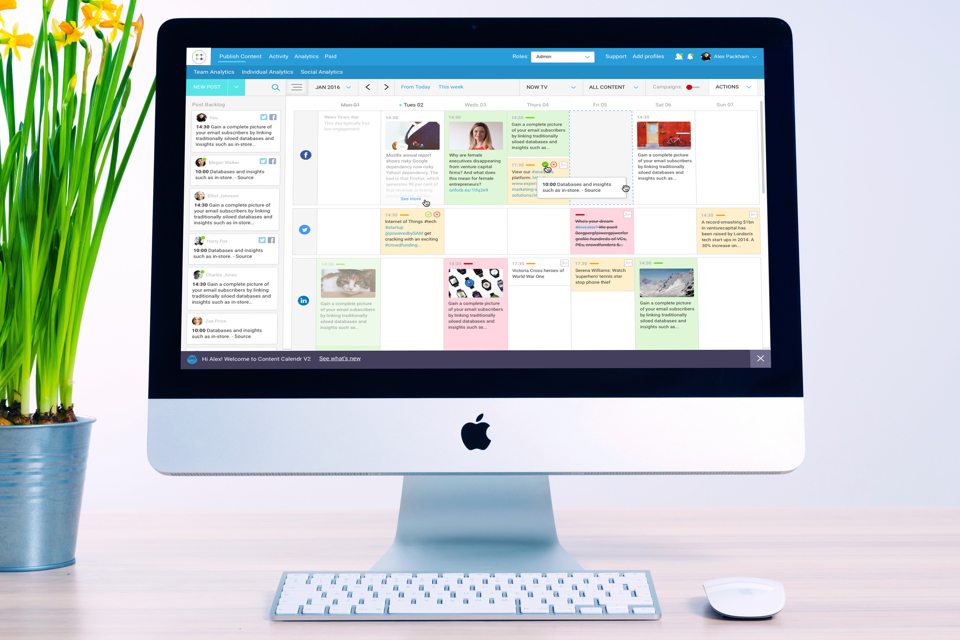 The Benefits of Contentcal:
We then went on to discuss the benefits of ContentCal and what it can do.
The main focus and concept of the platform is to make planning and publishing content incredibly simple. This is a great tool for Small Business owners for planning and scheduling posts for Product launches, Events on social media for the weeks or the months ahead and then adding it to your calendar. As Andy says " Set it and Forget it" and get back to running your business, safe in the knowledge your content is going to go out on the right day and at the right time.
The platform also works for teams with many stakeholders. ContentCal have built in some collaboration tools to make it really simple instead of emails going back and forth, everyone can see all of the information and content mapped out in one calendar so everyone has visibility.
The Campaign Manager Tool:
Andy then moved on to talk about the Campaign Manager tool where you can store all of your content for individual campaigns you are running. He also spoke about the post backlog tool for storing ideas for new content and the placeholders for reminding you of particular dates and events that you need to schedule posts out around. For example, If you are a baker you may want to post out content around the time of the final of the Great British Bake Off which is relevant and being timely so placeholders will help you with this.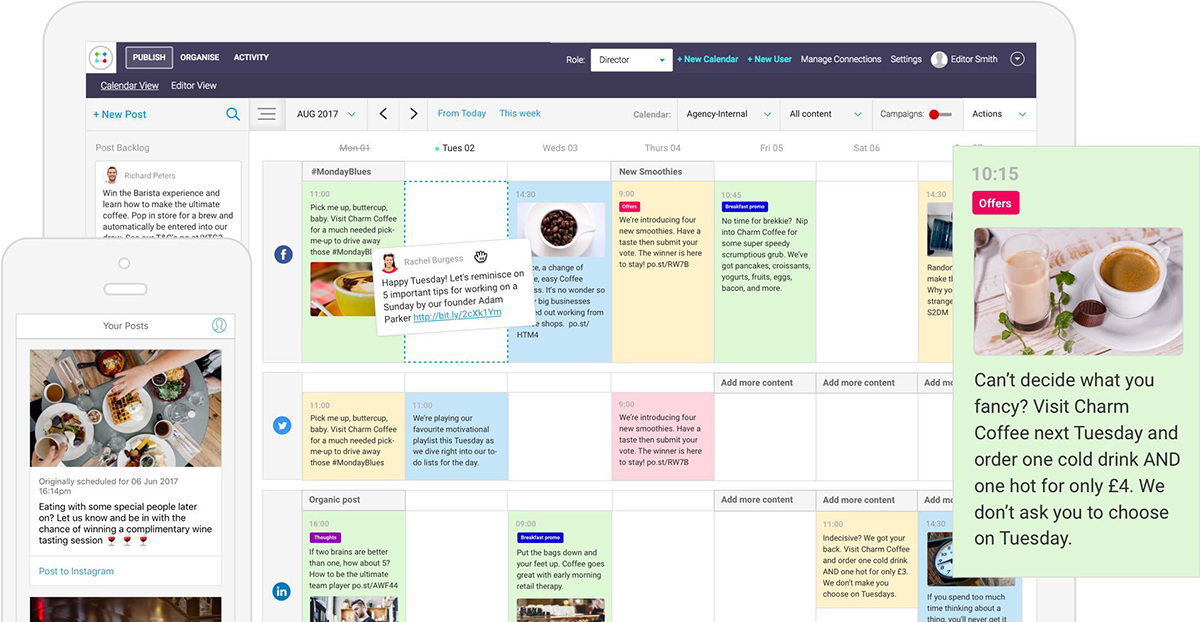 We spoke about the social media platforms you can post in ContentCal. You can post to Facebook, Twitter, LinkedIn, and Instagram and soon you will be able to post on Pinterest.
To find out more information about ContentCal, you can visit the website and register for this Social Media Management Tool at www.contentcal.io