Lucy is a Social Media / Digital Marketing Consultant: and works with teams to devise solid social media strategies and train teams on how to use the various platforms, technology and tools for social media success in business. She also teaches businesses, in a jargon-free way to understand social media.
Lucy is the Co-founder of the UK''s #1 Social Media forum/ event for SMEs (Social Day).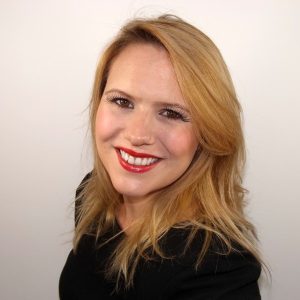 Question 1. How to create the right message for your content and Measure it?
We spoke to Lucy about content creation tools, we started the conversation off by talking about having the right message for your target audience and then how you can go on from there to creating great content, the only way we can measure this is by the engagement it receives and by how many people are liking, sharing and commenting on it.
Question 2. How to use Content Creation tools on a budget?
We spoke about the tools you can use to create this content, there are thousands of tools out there to use and can be very cost effective if you are running on a tight budget and if you cannot afford to hire someone to develop the big marketing campaign, these tools will help you.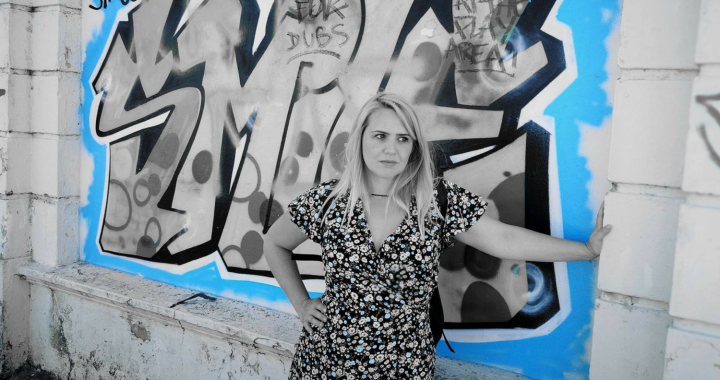 Question 3. What Type of tools should you use for Video?
We spoke about  Video and the tools you can use if you are not comfortable in front of a camera you can use tools like Biteable which is an animation Tool where you can upload your logo and your own fonts. You can create short intro videos and longtail video's, they also have a wide selection of free stock footage and paid video. Biteable is also a great tool for creating your Facebook Header Videos as well.
You can use gifs to create some great videos and even produce your own on the platform a good example of created Gifs would be Andrew & Pete who create their own customised Gifs to use on their social media, developing these type of videos are best created on Desktop to give you more control.
Other tools you can use would be iMovie, Videorama and Gify.com (Full Links below)
Question 4.What type of tools can you use for Imagery?
A great tool for creating content is Canva as you can batch create, your graphics and even turn them into Animations. You can also press a particular button and it will create your images in all the different sizes for social networks.This is great, so your graphics appear the right size for each platform.
Lucy also went on to talk about Text overlays on images and some of the best tools for creating text images like Wordswag, Typeorama Ripple and Over where you can build up a library and they are also available on Mobile Apps. They are great for creating your ideas and help you to do the development on them. 
Another great new tool is Design Wizard which you can upload your own Text Fonts and Brand-kit, you can also develop your own library on there as well. 
Question 5. How to Post and Schedule your Content with tools?
Now you have your content created, you can post them natively to the different networks, but Lucy talked about some posting and scheduling tools like Buffer, HootSuite and one she uses on a regular basis called ContentCal where you can upload your content for the week or even the whole month, plus you can share it with your team as well, which can also be approved by the digital manager before release.
Question 6. Creating Content that is on brand?
We spoke about a lot of different tools, but remember it not just about creating content, it about being on-brand and creating the right message for your customer and understanding what will excite them. Also, you should have an A4 Sheet with your Brand Kit including your hex Codes, your brand colours, your font family and some images to show what your design should look like.
Lucy Blog site: www.lucyshall.com
Details of Content Creation Tools links talked about in the Podcast
Biteable: www.biteable.com
Videorama: www.appreto.com/videorama
Canva: www.canva.com
Gifs: www.gifhy.com
Design Wizard: www.designwizard.com
ContentCal: www.contentcal.io
Moblie Apps: Wordswag, Typorama, Ripple, Over.
Listen to Lucy full interview, click on the player below.